I initially came across you profile looking for t-shirts that had brown girl characters. I was pleasantly surprised to find out you sell merchandise AND books! Please tell us what led you start building this brown girl empire?
Growing up, I can't recall ever seeing a representation of me on pages of children's books specifically . It wasn't until my adult years that I understood the significance of this need. After going natural, I had to unlearn and relearn my true identity by starting with embracing my natural hair texture and finding the beauty in it. I feel like the Black Girl Shine brand empowers out children to love themselves and to be confident in their ability to succeed.
Where are you from and where are you located?
I am from Chicago, IL and I currently reside in Chicago, IL
What age did you start writing and seriously considering publishing a book?
My Mid 20's. This is when I realized that self love starts at a young age. I felt like an affirmation based children's book would be the remedy to encouraging our youth see their inner beauty and ability to shine. I also wanted to create something timeless for the culture that would always be relevant for years to come. Self love and empowerment will always be important matters in our community.
What's something major you wish you'd known before entering in the literary world?
I wish I would've realized sooner the representation gap for children's books that represent African American people, I would have written countless books by now. I would hate to think that our children are not represented or feel excluded when it comes to picking up a book and seeing how beautiful they are. I believe that our children would be more inclined to read if they saw themselves.
What's the level of difficulty in becoming a self published author?
There is a high level of difficulty because everything is dependent on your dedication as an Author. You are your own manager, publicist, marketing team, and accountant etc. By wanting to express my artistry freely, being self published was the best option and this journey has been very purposeful and rewarding.
What's one thing you would like to tell your younger self about being a black girl and shining?
I would like to tell my younger self that everything you're currently struggling to embrace will later on be your way of inspiring and empowering millions of girls like you. Your hair and skin tone are just a small piece of who you are. You have the potential to accomplish anything that your heart desires, the community needs people just like you, just the way you are. It is much cooler to be your own authentic self. Black girl keep shining.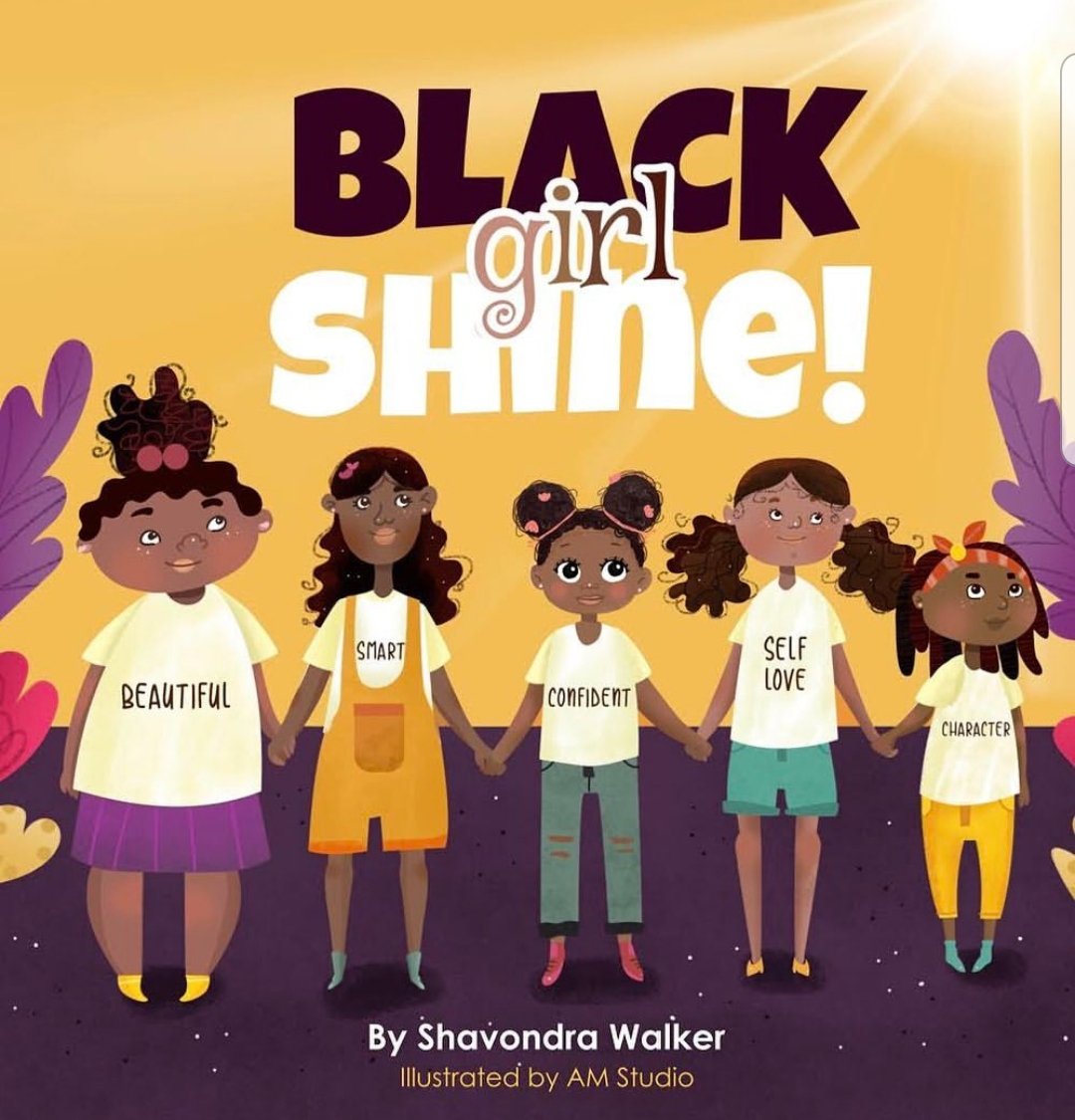 You can connect with the author via the following links: